Cake Batter Peanut Butter...HELLO!!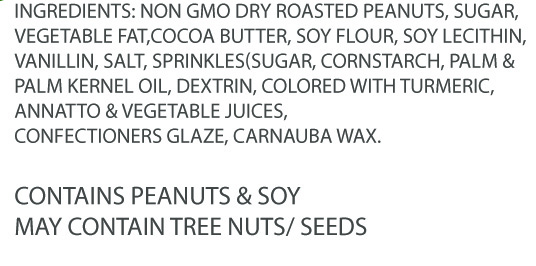 The flavor of this has a wonderful buttery flavor. It's paired with vanilla and sprinkles for texture. I really love this one in my crepes.

This peanut butter was incredibly smooth yet fluffy and creamy all mixed into one jar! Easily spreadable but we loved it so much, it rarely made it on to anything! We ate it straight from the spoon! The sprinkles added a nice little crunch but was not too overwhelming. The cake batter flavor was very subtle, more like a sweet peanut butter with sprinkles but still awesome! This was the first flavor we tried from Peanut Principle and are eager to try the others!

Just enough sweet and just enough PB. So good. Absolute favorite!

The "Piece of Cake" peanut butter is awesome! It tastes a lot like birthday cake - like a yellow cake with fun sprinkles. It is one of the best flavors I have ever had!

Cake batter & peanut butter?!? Hand me a spoon!! Just make sure it's a tablespoon, because this is a delicious treat!!!

I love this newer flavor. It has a great "cake" taste to it and who doesn't love sprinkles!

This is BY FAR the best birthday cake peanut butter I've tried. Macros are on point. This tastes like pure icing and peanut butter!

This one is a favorite. Who doesn't like birthday cake? It really tastes special.

The taste of this peanut butter is great. The texture is slightly different, but the flavor is where it's at and overrides that. I dig this one.