Cake Batter Peanut Butter...HELLO!!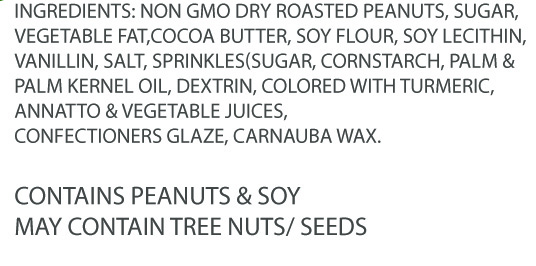 I'm not a huge fan of peanut butter but I thought if I bought a flavored peanut butter, I could stand it. This flavor is tasty. It does taste similar to actual cake batter. I can taste more of the peanut butter but overall it's good.

If you like sprinkles, you'll like this one! We visited the Adirondack's two years ago, and my daughter is hooked! Being the picky eater she is, we are thankful she is able to get her protein in this way! I always buy in bulk so you get free shipping ;)

Piece of Cake is fabulous

This was the best peanut butter I've ever had. I finished the jar in three days!! The sprinkles are fabulous surprises. I have already reordered and am going to try two other kinds because this one was so good. Joe is awesome at customer service too! What a wonderful company!

One of the best things i've ever tried!

It tastes like funfetti birthday cake but it's **HEALTHY** **WHOLESOME** pb. I want to put it on everything.

This was SOOOOOO GOOD! I could not stop eating it. Highly recommend!!!!

THE BEST!!!!!!! So delicious

The flavor of this has a wonderful buttery flavor. It's paired with vanilla and sprinkles for texture. I really love this one in my crepes.

This peanut butter was incredibly smooth yet fluffy and creamy all mixed into one jar! Easily spreadable but we loved it so much, it rarely made it on to anything! We ate it straight from the spoon! The sprinkles added a nice little crunch but was not too overwhelming. The cake batter flavor was very subtle, more like a sweet peanut butter with sprinkles but still awesome! This was the first flavor we tried from Peanut Principle and are eager to try the others!